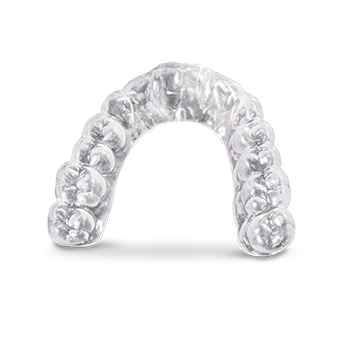 Bite Splints
Carter Dental Laboratory offers multiple bite splint options. These guards are patient-specific and effective against nighttime bruxism and TMJ. Our bite splints are available as either hard or hard/soft appliances.
Hard Night Guard
Our hard night guards are crafted out of high-quality thermoplastic. This option is impact-resistant against even the most aggressive nighttime bruxism. These night guards maintain their fit integrity throughout their use. They also resolve the symptoms associated with TMJ and bruxism.
Hard/Soft Night Guard
If your patient wants a little more comfort in their bruxism treatment, our Hard/Soft Night Guards are a great option. They are indicated for moderate to severe bruxism. They are crafted out of a durable outer surface and a custom-made inner layer that cushions your patient's teeth and gums.